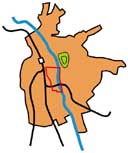 The Project Area in Graz
The 5th district of Graz, Gries, offers numerous starting points for artistic work. The district is notable for its heterogeneity, thus differing from other districts: first-class hotels are located almost next to striptease bars; a Muslim praying center lies close to the slaughterhouse; in a neighborhood park, residents of the adjacent old people's home meet up with youths and people searching for recreation who speak a wide variety of foreign languages; violin etudes emanating from the music conservatory are over tuned by Balkan turbo-folk music coming from bars and restaurants - a district full of contrasts indeed.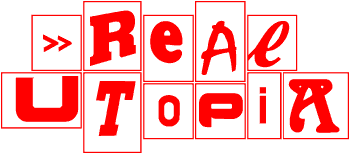 The letters of the logo are taken from the Gries district.
A mouse-click will tell you the location.
The image of the district is strongly characterized by its large number of immigrants, leading to a unique cultural diversity. A part of the population of Graz, however, still considers Gries just a »blue collar district« and the home of »sex and crime«. Slowly but also definitely you can hear the opinion that Graz wouldn't be a real city without Gries.